Great lengths extensions:
The pinnacle of hair quality
At Great Lengths, we take immense pride in our Remy hair extensions, renowned worldwide as the epitome of hair excellence. Trusted by top salons across the globe, our extensions stand out for their exceptional quality and ethical sourcing.
ETHICAL ORIGINS: Our journey begins in India, where we ethically source our hair. Sustainability and responsibility are at the core of our mission.
REMY PERFECTION: The key to our remarkable quality lies in using Remy hair. Each strand's cuticles are meticulously aligned from root to tip, just as they naturally grow from the scalp. This ensures a seamless, natural look.
DOUBLE DRAWN: To guarantee uniformity, we employ the Double Drawn technique. This means every extension is created from strands of the same length, resulting in consistent volume and length.
PREMIUM QUALITY: Our extensions are gently processed, expertly blended, and built to last without causing any damage to your natural hair. You can trust in our traceable, soft Virgin Remy hair.
HANDCRAFTED BEAUTY: Each and every one of our extensions is lovingly handcrafted and skillfully blended, strand by strand, ensuring a flawless finish.
ETHICAL RESPONSIBILITY: Our hair is sourced from India in a traceable, ethical, and responsible manner, and our entire production process is based in Italy, where we uphold human rights, local traditions, and ethical values.
SUPPORTING COMMUNITIES: We're not just about hair; we're also committed to supporting local communities through various activities.
EMPOWERING BEAUTY: Great Lengths is dedicated to empowering women who aspire to beauty, confidence, health, and integrity. Your journey to a more beautiful you begins here.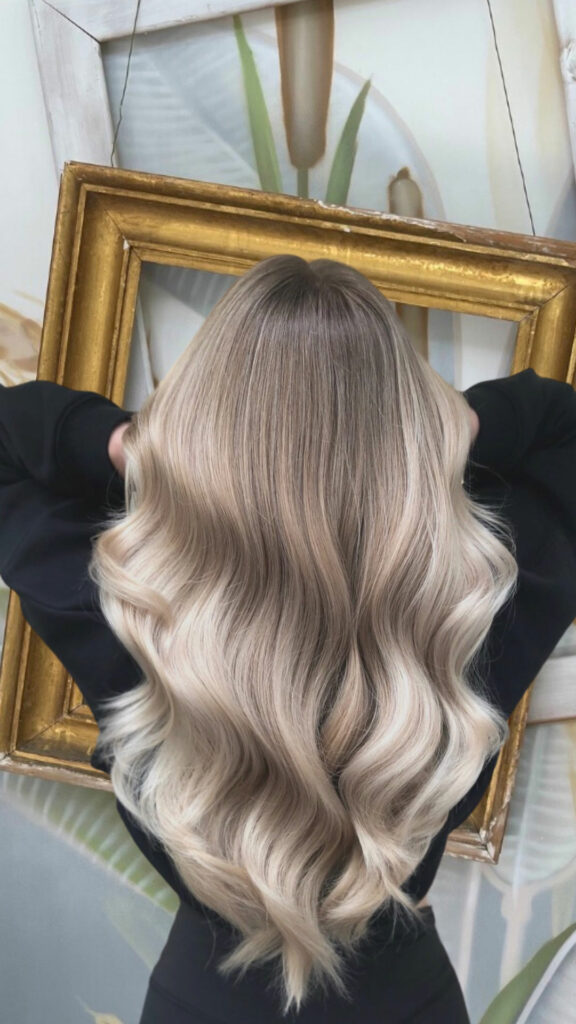 Great Lenghts base colours prices
| Strands | 20cm/8" | 30cm/12" | 40cm/16" | 45cm/18" | 50cm/20" |
| --- | --- | --- | --- | --- | --- |
| 25 | £194.03 | £213.23 | £221.33 | £234.53 | £249.23 |
| 50 | £258.53 | £296.93 | £313.13 | £339.53 | £468.93 |
| 75 | £320.03 | £380.63 | £404.93 | £444.53 | £488.63 |
| 100 | £507.52 | £584.33 | £616.73 | £669.55 | £728.33 |
| 125 | £573.02 | £668.03 | £708.53 | £774.55 | £848.03 |
| 150 | £516.43 | £751.73 | £800.33 | 879.53 | £967.73 |
| 175 | £701.03 | £835.43 | £892.13 | £984.53 | £1087.43 |
| 200 | £885.53 | £1039.13 | £1103.93 | £1209.53 | £1327.13 |
| 225 | £950.03 | £1122.83 | £1195.73 | £1314.53 | £1446.83 |
| 250 | £1014.53 | £1206.55 | £1287.53 | £1419.53 | £1566.53 |
Great Lenghts flow strands
| Strands | 12″ | 16″ |
| --- | --- | --- |
| 50 | £354.00 | £395.00 |
| 100 | £549.00 | £632.00 |
| 125 | £647.00 | £750.00 |
| 150 | £744.00 | £868.00 |
| 200 | £936.00 | £1105.00 |