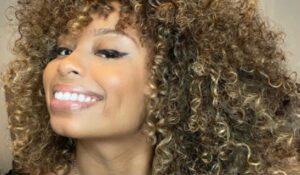 📢 Hey there! ✨ Today, let's dive into the intriguing topic of influencers versus hairstylists when it comes to product recommendations. 💁🏾‍♀️
🔍 While influencers may have millions of followers, it's important to consider the authenticity of their recommendations. Influencer endorsements are often influenced by sponsorships and brand collaborations, which can impact the objectivity of their advice. 💰 At Salon La Reine, we believe in providing unbiased and expert recommendations for your hair care needs.
💇🏾‍♀️ On the other hand, hairstylists are professionals who have invested time, money, and years of education to truly understand your hair. They possess the knowledge and expertise to provide personalized recommendations based on your unique needs. 💯 At Salon La Reine, our hairstylists are passionate about healthy hair and have the qualifications to back it up.
💔 Unfortunately, even hairstylists can be influenced by external factors. However, at Salon La Reine, our priority is your satisfaction and achieving the best results for your hair. We take pride in our commitment to providing honest and trustworthy recommendations.
🌟 So, when it comes to product recommendations, trust the hairstylists at Salon La Reine who know your hair best! Our team has the knowledge and experience to guide you towards the right products for your specific hair type and concerns. 💪🏾
Isn't it fascinating how you trust your hairdresser with your deepest secrets and personal life, making them your unofficial therapist and friend? Yet, when it comes to hair care, it's essential to rely on professionals who have seen and worked with your hair firsthand. 🧐🤓
Let's take a moment to celebrate the dedication and expertise of hairstylists at Salon La Reine! Tag your favorite hairstylist and show them some love!
#HairCare #HairstylistLove #TrustedRecommendations #SalonLaReine #BristolHairdresser #BristolHairExtensions #AvedaSalonBristol