At Salon La Reine we are here to help. Having undergone intensive Nioxin training – the salon treatment system and product range for thinning hair for men and women, we are experts when it comes to increasingly fine hair.
Worried you loosing your hair? Is it getting thinner? Damage hair from bad extensions, over colouring, chemo therapy, shock, having a baby, or medical hair loss?
We can help you !!! See your hair thicker and fuller and glow back.​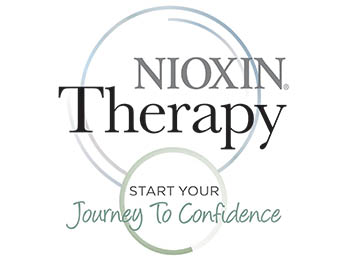 After our successful launch of Nioxin Treatments, Salon La Reine now has have a Nioscope. This is specialized magnifier to study the scalp and can show clients before and after images of their scalps so that each client can determine for themselves if the treatment is producing results. Unlike traditionally microscopes, a Nioscope projects the field of view onto a monitor so hair clients can see their own scalps on a T.V. screen. Texture, colour and flakiness of the scalp, along with clogged follicles can be seen very clearly under this high-powered microscope. Before and after images allow hair clients to see how one treatment has affected their scalp so that they can make an informed decision if they would like to book subsequent treatments. A review of the first microdermabrasion treatment in the hair care industry to treat the signs of an aging scalp and increase hair growth with deep exfoliation. We can now offer a one-of-a-kind anti-aging scalp treatment to complement any thinnig system.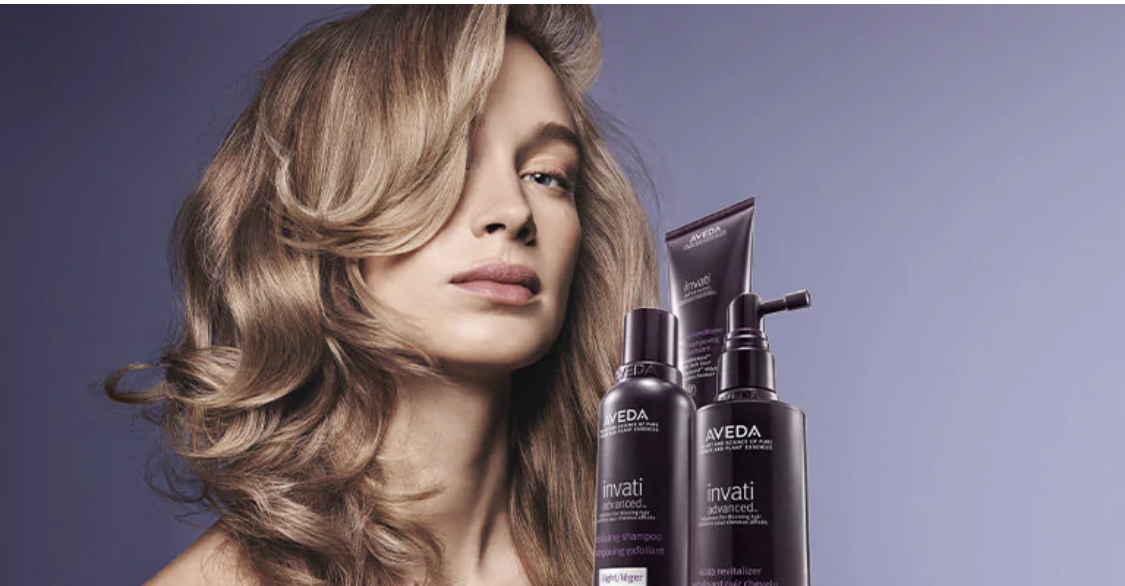 SOME REASONS WHY HAIR STOPS GROWING
Nioxin Research Laboratories maintain that strong and healthy hair begins below the surface of the scalp. If follicles are clogged, strands cannot grow from them. In a healthy growing environment it is not uncommon to find two or three strands of hair growing out of each follicle site. The more follicles that are blocked, the fewer strands of hair that will grow. This is what makes the scalp noticeable and gives the impression of balding. Hair that does manage to grow will be weak which means hair will break easily, and they will thin-out. Follicles can easily be plugged with sebum, hardened collagen and layers of dead skin cells.
Exfoliation Cleans and Optimizes the Hair Growing Environment
Think of it as a facial for the scalp. Expediting cellular renewal of the scalp with a natural dermabrasion works the same way microdermabrasion works for the face. Sloughing off dead, flaky skin allows younger skin cells to surface. Younger cells are fresher, clearer and healthier. For the scalp this means a healthier environment for new hair growth.
Ingredients and How They Work
By penetrating the follicle pore, Scalp Renew's ingredients exfoliate build-up.
The ingredients consist of:
willow bark and mechanical exfoliants to loosen dirt and dried skin,
alpha and beta hydroxy acids to dissolve oils and break-up thick skin build-up,
fruit and milk sugars to clean and soften,
botanical enzymes such as aloe vera and Trimethylglycine to add nourishment and conditioning to the hair and newly exposed skin cells.
INVATI ADVANCED™ 3 STEP STEP
Invati advanced™ exfoliating shampoo
Gently exfoliates, cleanses and renews the scalp with wintergreen-derived salicylic acid, removing build-up that can clog pores.
Invati advanced™ thickening conditioner
Instantly thickens the look of hair and delivers weightless conditioning to help protect the hair from breakage.
Invati advanced™ scalp revitalizer
Reduces hair loss due to breakage* to help keep the hair you have longer.
Apply once a day, every day for thicker, fuller looking hair.
It is never too late to improve the growing environment for thinning hair, or to just treat a scalp to a facial.